There was a strong wind today, causing the sea to lurch and sway with big foamy waves that tried to grab at my shoes as I walked along. Literally and metaphorically, the sea churned. It just wasn't my day.
After walking along the beach this morning, a potential 'great man', stopped at the traffic lights ahead of me and took off his earphones, making himself available for conversation but I was so focused on making sure my dog was going to be friendly to his tiny, delicate whippet that conversation starters left my brain. As he moved the headphones back on and walked in the opposite direction, probably never to be seen again, great lines came to me!
"Good ear protection from the wind"

"Cute dog, what's her name?"

"Hi, what's your name and do you have a girlfriend?!"
What's clear is that I need to practice the art of conversation. Matthew Hussey, dating coach, and his new show 'Single Wives' had them try three opening lines to approach men on the street. It seemed super scary but once they had done it, so simple! One was simply asking if they could recommend anywhere good for lunch. I have to stop hesitating or being nervous and just 'Hi'! I'd much rather have real life experiences than online dating.
Later on, after surviving the crowds in the city to meet friends, I managed to inject the needle of my insulin pen into my finger as I went to inject into my Type 1 diabetic stomach on the train.
Got my foot trapped in the security door as it slammed closed on me at my friend's apartment.
Missed my bus.
Smashed my phone!
It wasn't just an awkward fumble that caused the phone to leap out of my hands, or lurch like the sea. My friend had been talking to me about fertility treatment and she warned me to be prepared ahead of my first consultation. She had 'only taken folic acid tablets for 6 weeks' and recommended I start straight away. My kind friend helped me out with her left over bottle of tablets as I left her place. I was already feeling like I should have stayed in bed for the day. As I walked to the bus stop with a huge bottle of tablets, the label screamed out at me "Pregnancy and Breast Feeding GOLD". Not
mentally or physically prepared for this announcement to be made in my head or anyone else's, I hurriedly tried to push the bottle into my tiny, black (Single and ready to mingle, no baggage here) bag and attempted to close the zipper. Imagine if a potential 'great man' looked in my direction and saw it. Things had to go to make room so in I went with my designated search claw and out came the phone.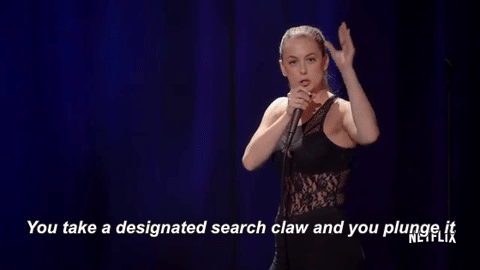 Rationally, I could protect the phone in my hands. It was surely a good choice. But as the wind whipped around me and my barely there cardigan, freezing at the bus stop, my hands failed in their only job and lost grip on the phone. Down it went, onto the concrete floor. Cool as a cucumber, nothing to see here, I quickly picked it up and maneuvered it into my back pocket until the bus came.
Once I had taken a seat, it was time to inspect the damage. Yep, the top half was completely smashed. Although it still worked, it was a sign that it was time to just go back to bed for the rest of the day! The wind and the sea won today.  Sometimes it lifts me up, sometimes it sends me (and my phone) crashing down.